Sixth Asia-Pacific Conference on

Few-Body Problems in Physics

APFB 2014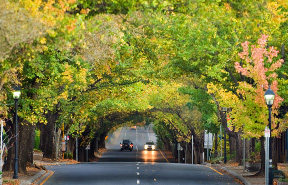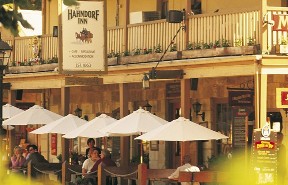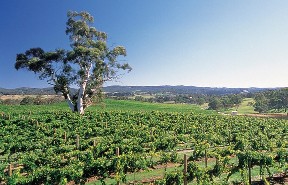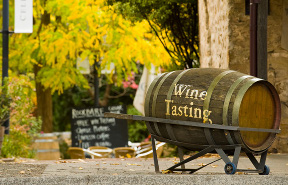 April 7-11, 2014 in Hahndorf, SA, Australia



Sposored by the Asian Nuclear Physics Association
General Information
The next Asia Pacific Conference on Few Body Problems in Physics, APFB 2014, will be held in Hahndorf, Australia from April 7-11, 2014.
Hahndorf is a small town in the Adelaide Hills, approximately a 40 minute drive from the airport. There will be free buses available from the airport on Sunday 6th April, leaving approximately once every two hours, and then again on the Saturday 12th April for your return trip, times to be confirmed.
Alternatively, taxis will be available from the airport at your own expense, and will cost approximately AU$75. If you chose this option, you may wish to organise a group to share the cost.
See the information booklet for more info.
For further information please contact us at [ ].
Registration:
The Early Bird registration deadline is Friday February 28, 2014.
The registration fee includes participation in the conference, the welcome reception, conference dinner and excursion, as well as tea/coffee breaks between sessions.
The early bird registration fee is AU$500.
Students are eligible for a discounted early bird rate of AU$400.
The late registration fee is AU$600 for all registrations following Friday February 28.
The accompanying person fee is AU$80 for each accompanying person attending the conference dinner.
A cancellation penalty of AU$150 will apply to any cancellation after February 28 2014 and unfortunately it will not be possible to give refunds after March 14 2014.
Click here to register now.
Accommodation:
Accommodation will be available in Hahndorf at The Manna for AU$160-$170 a night.
Click here to book now.
Hahndorf is a small town, so accommodation is limited and can only be held until 7 March 2014. For this reason, it is important that you book before that date.
Past Workshops:


Indonesia 2008


Thailand 2005


Shanghai, China 2002


Tokyo, Japan 1999
Local Organising Committee
D.B. Leinweber (CSSM)


H.H. Matevosyan (CSSM/CoEPP)


A.W. Thomas (CSSM/CoEPP)


A.G. Williams (CSSM/CoEPP)


R.D. Young (CSSM/CoEPP)


J.M. Zanotti (CSSM)


International Advisory Committee
S.K. Adhikari (Sao Paolo)


J.K. Ahn (Pusan)


B. Bakker (Vrije)


V. Burov (JINR)


W-C. Chang (Taipei)


J-P. Chen (JLAB)


J-W. Chen (Taipei)


E. Epelbaum (Bochum)


Y. Fujiwara (Kyoto)


H. Gao (Duke)


B.F. Gibson (Los Alamos)


H.W. Hammer (Bonn)


R.S. Hayano (Tokyo)


E. Hiyama (RIKEN)


S.W. Hong (Sungkyunkwan)


A. Hosaka (RCNP)


S. Ishikawa (Hosei)


N. Kalantar (KVI)


H. Kamada (KIT)


H.C. Kim (Incheon)


Y.E. Kim (Purdue)


Y.S. Kim (Maryland)


H.K. Lee (Hanyang)


T-S.H. Lee (Argonne)


D.B. Leinweber (CSSM)


B. Loiseau (Paris)


R. Machleidt (Idaho)


T. Mart (Indonesia)


B. McKellar (Melbourne)



R. McKeown (CalTech)


Ulf-G. Meißner (Bonn/Jülich)


R.G. Milner (MIT)


S.N. Nakamura (Tohoku)


T. Nakano (RCNP)


S. Nam (Pusan)


W.T.H. van Oers (Manitoba)


Y. Oh (KNU)


M. Oka (TiTech)


S. Oryu (Tokyo)


E. Oset (Valencia)


T.S. Park (Pusan)


W.D. Plessas (Graz)


J-M. Richard (Grenoble)


K. Sagara (Kyushu)


H. Sakai (Tokyo)


P. Sauer (Hannover)


Y. Suzuki (Niigata)


A.W. Thomas (CSSM/CoEPP)


L. Tomio (Santo André)


W. Tornow (TUNL)


T. Vilaithong (Chiang Mai)


F.G. Wang (Nanjing)


A.G. Williams (CSSM/CoEPP)


H. Witala (Jagellonian)


Y. Yan (SUT)


B.G. Yu (Seoul)


B.S. Zou (ITP/Beijing)


Z.Y. Zhang (IHEP/Beijing)



Contacts:
CSSM:
Silvana Santucci & Sharon Johnson
Ph:
+61 8 8313 3533
Fax:
+61 8 8313 3551
Email:
Anthony Thomas
Ph:
+61 8 8313 3547
Email:
Venue:
Adelaide Hills Conferencing
25 Main Street
Hahndorf, SA, 5245, Australia
Ph:
+61 1300 919 830
Website:
www.themanna.com.au/the-manna/home