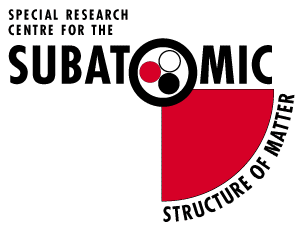 Cool Links to Hot Topics in Physics
The Special Research Center for the Subatomic Structure of Matter and the National Institute for Theoretical Physics have received many requests for links to the latest and greatest hot physics topics. We hope you'll find the following links to be exciting, enjoyable and informative even if you're not a "Nuclear Physicist" or "Rocket Scientist" (yet!).

Visit the Magazine Rack, other Link Collections, the Toy Box or see some Kids' Links.




Ask a Physicist!

High School and all secondary school students in Australia! Got a physics question? Want to speak to an expert? Then send your question to our physics guru. Please include the name of your school and year of study with your question. For obvious reasons the guru is unable to answer questions directly connected to schoolwork -- e.g. assignments, homework and the like. Questions of this sort will not be answered!


Experience the CSSM's Visualizations of QCD
Discover the Origin of Mass. Take a tour of the world of quarks and gluons. See Colour Images of Quark Eigenmodes. Explore our Collection of QCD Animations. Imagine the Orion Supercomputer on Your Desk...


CSSM Research Featured in Physics World
In the December issue of Physics World, Gerrit Schierholz of DESY in Germany describes recent calculations by Tony Thomas and co-workers at the University of Adelaide in Australia, and the Jefferson Lab and the Massachusetts Institute of Technology.


Stop-go Universe
Is the expansion of the Universe slowing down or speeding up? The discovery of the furthest known supernova could shed some very bright light on the question.


The Origin of Inertia
Throughout the 1990's a small group of researchers built up a body of work that suggested that mass may not actually exist, and inertia may be a consequence fo the way accelerating objects interact with quantum fluctuations in "empty" space. This site gives an overview of their theories and points to sources of further information.


Stop light
After slowing light to a snail's pace with Bose-Einstein Condensates, scientists have finally succeeded in bringing it to a standstill - and have brought quantum computers a step closer in the process.


Big-hitter
An enormous particle accelerator at Brookhaven National Laboratory has produced the densest matter ever created in a laboratory. This announcement follows work by researchers at CERN who claimed to have created a quark-gluon plasma last year.

Cool Links to Hot Topics
The Difference between Protons and Neutrons: Nuclear physicists think of protons and neutrons as practically identical. When they aim low-energy particle beams at nuclear targets, they find that the two behave in almost exactly the same way in the nucleus. This article features the exciting discovery of charge symmetry violation in the nucleon, as reported by C. Boros, J. T. Londergan, and A. W. Thomas in Phys. Rev. Lett. 81, 4075 (9 November 1998).

Modern physics tells us that the vacuum is far from empty. Rather, it is a seething mass of "virtual" particles. Physicists at Adelaide are doing computer modelling to try to understand its behavour.

See quarks and gluons as visualized by supercomputer simulations of Quantum Chromodynamics (QCD) performed by Prof. Greg Kilcup as featured in his recent joint CSSM, NITP, AIP-SA Public Lecture.

A new form of half-time entertainment in Nebraska.
Pictures from recent breakthroughs in physics.
Normally experimentalists use particle detectors at the same site as the accelerator, but now physicists at KEK are able to aim their neutrinos at SuperK.........250 kms away!
The Lunar Prospector is the first NASA mission to the moon in 25 years. It will map the entire Lunar surface, providing information about its composition, and in particular whether water exists on its surface. Locally available water will make possible an increased human presence on the moon.
On Friday 17 July 1998, villages near the Sissano lagoon on the north coast of Papua New Guinea were destroyed without warning by a tsunami. Scientists have made important advances towards predicting tsunami by combining mathematics, geology and physics.
A description of the periodic table, plus an article on the naming of new elements.

A graphic and animated introduction to nature's subatomic structure. Learn about the Standard Model of Nuclear and Particle Physics, and get aquainted with the fundamental forces.
All are invited to suggest solutions, from high-school students to post-doctoral researchers. A new problem every month.
Quantum Chromodynamics, the theory of the strong interactions, predicts the existence of new particles. This article from American Scientist describes one of the latest attempts to find exotics such as the glueball.
Check out "Strange Stuff Explained" and "Things To Do In the Dark" which includes black hole simulations at http://physics.arizona.edu/~hart/bh/bhimage.html.
Neutron stars are normally only seen by radio telescopes as pulsars. This is the first neutron star ever seen with an optical telescope.
Check out the latest in medical physics applications of radiation therapy (including cancer treatments) under development at the Indiana University Cyclotron Facility.
Comets and the people who find them. Includes pictures and information on currently visible comets.
An exhibition from the American Institute of Physics, covering the life of this century's most famous scientist. Discusses both his scientific and political work.
How Thompson's investigation of cathode rays led to the discovery of the first fundamental particle.
The American Physical Society's archive of important female physicists, such as Jocelyn Bell Burnell, Helen Quinn and Magda Ericson.
A collection of interactive demonstrations of many basic physics principles. Includes many Java applets.
"The web site for the astronomically disadvantaged". If you have questions about astronomy, then "Ask the Space Scientist". This site is run by astrophysicist Sten Odenwald, from the Goddard Space Flight Center, and includes an archive of more then 3000 answers to past questions. You can also see what makes an astronomer!
Spectacular colour photos and a description of the techniques used to produce them. This page also contains information on the equipment available at the AAO.
Radio pictures from the Australia Telescope National Facility
- see the sky in a new light.
How particle physics is helping us understand the very early universe.
Includes short biographies of many famous physicists, from ancient times to today. Also has an index of famous curves.
A general introduction to the idea of dark matter.
A quick summary of the dark matter debate.
An introduction to the big bang universe, including discussions of Hubble expansion and the microwave cosmic background.
On-line pictures from the Astronomical server of the Centre de Ressources Informatiques, University of Bordeaux.
Biographies for 125+ leading women in science.
Review articles, tutorials and papers at a range of levels.
Quick Basic, Visual Basic and Java code to perform physics calculations in areas such as classical mechanics, quantum mechanics and optics.
A promising, although brief, reference of physics ideas. Very much work in progress.
More advanced material.
An online education program to provide highschool students with access to astronomical equipment.
The CDSCC assists in tracking interplanetary space craft.
A very cool educational site that provides (among other things) a guided tour of the ideas behind modern physics, that demonstrates how discoveries in fundamental physics led to the amazing technologies of today. From the University of Colorado.
Take the Science Trek tour! But beware, some of the of Java scripts may take a while to load.
A series of tutorials with animated graphics and problems to solve that looks at gravity from the basic ideas of early astronomers all the way up to the modern-day search for gravitational radiation.

A possibly useful resource for teachers, this site lists experiments assigned to final-year high school students to study the principles of motion and learn about data analysis using playground equipment and homemade catapaults.

Space news from around the internet, updated every weekday.

Excerpts from a book guiding you through the basic ideas of quantum physics in an easy-to-follow up-to-date manner.

A guide to the MUSES-C asteroid sample return mission.
A huge list of interactive science activity centres around the world, sorted by continent, with links to the relevant websites (if they exist).
The homepages of the Chaos Group at the University of Maryland at College Park. Includes a gallery of pictures and animations, as well as papers, research interests, and background to various fields of chaos theory.

This page automatically converts a wide range of quantities (area, corrosion rates, entropy, heat capacity, etc) between various units.

A very large listing of educational information and online resources including calculators and dictionaries, teaching resources, and pages on physics, maths, and numerous other topics.

Learn how your world works - pages run by the American Physical Society.

News stories about issues, safety, and development of nuclear power by the International Atomic Energy Authority.

Contains a large catalogue of java scripts which plot functions, illustrate the motion of pendulums, the principles by which lasers work, simple electrical circuits - a great teaching resource!

This searchable database from Harvard allows you to enter authors, keywords, and publication dates to find abstracts and journal publication information for papers.

Another good teaching resource. This page lists and has photos/movies of equipment used for high-school/undergraduate level demonstrations of physics. This would be a good page for teachers looking for new tools with which to teach their classes.

A site dedicated to the history, mythology, and current scientific knowledge regarding each of the planets and moons in our solar system. This site is very large, with a lot of useful information.
Questacon

The National Science and Technology Centre Home Page. Includes a virtual tour.

The Science Explorer

Family experiments: Get messy, get airborne, get shocked!

The Science's Explorer - Physics Home

Includes random factoids and links to information on biology, chemistry and maths as well as physics.
the latest brochure from the American Physical Society's Division of Particles and Fields
"I could spend way too much time here..." - Dr Derek Leinweber.
"The Web site for physicists" - from the Institute of Physics Publishing.
A summary of last week's advances, from the American Institute of Physics.
Past, quark related bulletins, from the A.I.P.
Explores the physics involved in current issues.
Electronic magazine from NASA.
Excerpts from this leading weekly magazine, including a searchable jobs archive.
The ABC's pick of cool science sites.
A page of links to physics related sites from Melbourne University.
Look for physics sites using the Yahoo! search engine.
A National Science Foundation (NSF) Science & Technology Center at the University of California, Berkeley.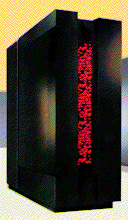 Check out the amazing computational facilities at the University of Adelaide.
Learn about this three kilometer long particle accelerator at the Virtual Visitors Center.
See what the Australia Telescope Compact Array is doing.
The 305 metre radio telescope in Arecibo, Puerto Rico.
The organisation that runs the Hubble Space Telescope.

If you know of a hot physics issue that would look good on this page, please let me know by sending an e-mail to dleinweb@physics.adelaide.edu.au.





To the Special Research Center for the Subatomic Structure of Matter Home Page

To the National Institute for Theoretical Physics Home Page
---
Contributing Authors:
Sundance Bilson-Thompson, Patrick Bowman, Dr. Derek Leinweber, Dr. Andreas Schreiber, Prof. Anthony Thomas

Page Created: 18th October 1997
by Dr. Derek B. Leinweber.

Please send comments/suggestions to dleinweb@physics.adelaide.edu.au
---