CSSM Workshop on QCD and the Strong Interactions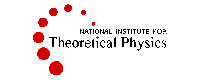 Monday, September 25 - Friday September 29, 2006 at the CSSM, University of Adelaide, South Australia
SEE THE PHOTOGRAPHS! CLICK HERE...
Organising Committee
Tony Williams (CSSM, Adelaide) (Chair)
Derek Leinweber (CSSM, Adelaide)
Lorenz von Smekal (CSSM, Adelaide)
Main Workshop Participants
Afnan, Iraj (Flinders University)
Allton, Chris (Swansea University)
Bartolozzi, Marco
Bentz, Wolfgang (Tokai University)
Bilson-Thompson, Sundance (CSSM)
Blankleider, Boris (Flinders University)
Bojak, Ingo (Swinburne University)
Carroll, Jonathan (CSSM)
Chappell, James (CSSM)
Cloet, Ian (CSSM)
Crewther, Rod (CSSM)
Crouch, Ben (CSSM)
de Forcrand, Philippe (ETH, Zurich)
Dunne, Gerald (Univeristy of Connecticut)
Endo, Tomoki (University of Osaka)
Ghiotti, Marco (CSSM)
Hamer, Chris (University of NSW)
Hoppe, Mariusz (CSSM)
Hosaka, Atsushi (University of Osaka)
Ito, Takuya (Tokai University)
Kizilersu, Ayse (CSSM)
Lasscock, Ben (CSSM)

Lawley, Sarah (CSSM)
Leinweber, Derek (CSSM)
Mahbub, Selim (CSSM)
Mehta, Dhagash (CSSM)
Melnitchouk, Wally (JLab)
McKellar, Bruce (University of Melbourne)
Moran, Peter (CSSM)
Nagata, Keitaro (University of Osaka)
Nguyen, Bao-loc (CSSM)
O'Cais, Alan (CSSM)
Parappilly, Maria (CSSM)
Platten, Skye (CSSM)
Saito, Takuya (University of Osaka)
Skullerud, J (Trinity College)
Sternbeck, Andre (CSSM)
Tandy, Peter (Kent University)
Thomas, Anthony W. (JLab)
Volkas, Ray (University of Melbourne)
von Smekal, Lorenz (CSSM)
Williams, Anthony G. (CSSM)
Young, Ross (JLab)

General Information
The Workshop will have morning talks and late afternoon talks with some of the afternoon left free for collaborative discussions and working groups. Sufficient computers and connections for notebooks will be provided so that people can access their e-mail. Working areas will be available for discussions and coffee and tea will be also be available throughout the day.

Program
A copy of the program is available here along with a printer friendly version.

The program covers the following topics:

EOS in Effective Quark Theories
New Results on Determinants and Effective Actions
Lattice Stude of QCD Green's Functions in Landau Gauge at Low Momentum
Scalar-Field Kink Braneworlds
The Melting of Hadronic States at High Temperature
EMC and Polarized EMC Effects in Nuclei
Does Quantum Gravity Contain the Standard Model?
Axion Phenomenology
Hadron-Quark Matter Phase Transition and the Mixed Phase in Hybrid Stars
Extended Double Lattice BRST, the Neuberger Problem and the Curci-Ferrari Mass
Electromagnetic Properties of the Nucleon and Roper Resonance in a Diquark Model
Neutrino Kinetic Equations Revisited
Lattice QCD at Finite Baryon Density
Vector Meson Electromagnetic Form Factors
Dense 2-Color Quark Matter
Lattice Study of the Color Confinement Mechanism in the Coulomb Gauge QCD
Precision Spectroscopy with All-to-All Propagators
Cortical Rhythm of Cognition: Self-Organized 40 Hz Synchronization
Generalized Parton Distributions for Dynamical Equation Models
Covariant Modelling of QCD for Hadrons
Photoproduction of Spin 3/2 Baryons for Lambda(1405) and Theta+
Strangeness Contributions to Nucleon Form Factors
Covariant Gauges for QCD
Some Problems in Hamiltonian Lattice Gauge Theory
Quark-Hadron Duality in Electron-Nucleon Scattering
Complexity and Self-Organisation: Data Analysis and Models
Vacuum Structure, Centre Vortices and Gluon Flux Tubes

Travel Planning
Most international attendees will require a valid visa and current passport to enter Australia. A currency converter is available here. Please note that air travel to, from, and within Australia can be congested in the workshop period since it coincides with the school and university mid-year breaks. If you are planning to attend you should ensure that your air travel reservations are made *well in advance* of your travel!

Location
The Workshop will be held on level 1 of the Physics Building located on the University of Adelaide grounds, North Terrace, Adelaide. See attached map: H5.

Registration Fee
A$100 (approx US$75) payable either by cash or credit card during the registration time of 8:30am, Monday 25th September at the Workshop.
This includes all costs for the reception, continuous brewed coffee (and cookies etc. at coffee breaks), the Workshop dinner and an outing to Cleland National Park.

Accompanying guests are welcome to join participants at the reception, Workshop dinner and outing for an additional fee of A$110.
(Please complete the accompanying guests registration form below.)



Accommodation
The University is able to obtain excellent corporate rates at the following properties:
(All amounts quoted are in Australian Dollars.)
Room availability is limited and is on a first come first served basis.

Sebel Playford Adelaide:
$165- p/n Standard, twin share room
$185- p/n Suite, King size bed

Stamford Plaza Adelaide:
$111- p/n Superior City View
$126- p/n Superior Park View
$141- p/n Deluxe City View
$156- p/n Deluxe Park View

Pacific International Apartments:
$130- p/n Studio Apartment
$140- p/n 1 bedroom Apartment

Royal Adelaide Hospital Residential Wing: (basic motel style accomm)
$60.50 p/n 2 bedrooms, living area, ensuite (shared cooking facilities available)
Outing
An outing has been arranged for Thursday 28 September. Following the last talk of the morning we will have baguettes for lunch and then board a coach which will take us to the Cleland National Park (approx. 45 minutes into the Adelaide Hills). At approximately 5pm we will take the coach to the Mount Lofty Lookout where you will have a magnificent view of Adelaide. The outing will conclude at the Windy Point Restaurant where the Workshop Dinner will be held. A coach will collect participants at 10.15 and bring everyone back to the City.

How to Register
Fill out the electronic registration form below and submit it (the preferred option), or
Mail, fax or e-mail the relevant information (including the title of the workshop, your name, address, contact information, accommodation needs, talk title and abstract, etc.) to the address below:

Workshop Organisers
CSSM
University of Adelaide
Adelaide, SA 5005, Australia

Telephone: +61-8-83133533;
Fax: +61-8-83133551
E-mail: cssm@physics.adelaide.edu.au
Registration Form:
Please note that items marked with an asterisk (*) are mandatory!