LHP V

5th International Workshop on

Lattice Hadron Physics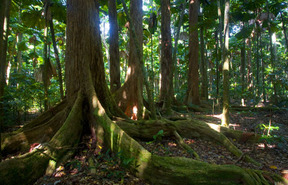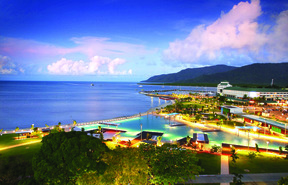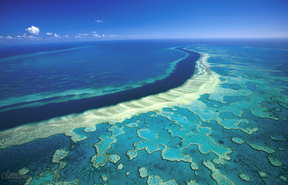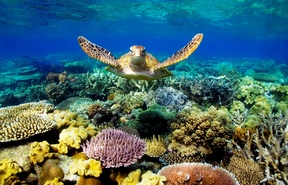 July 20-24, 2015 in Cairns, QLD, Australia


Information for Delegates
The Workshop will be held at the Conference Centre of the Cairns Colonial Club Resort. Upon check-in reception staff will issue you with a map of the Resort grounds showing your accommodation and the Conference Centre.
Registration
Registration will be available on Monday 20 July at 8.00 am in the Conference Centre (foyer of Lockhardt Room) and then throughout the day for those arriving later due to incoming flights.
Talks
As the first programmed talk commences at 9.00 am it would be appreciated if all morning session speakers, email a PDF version of their talk to Ramona Adorjan (ramona.adorjan@adelaide.edu.au) prior to the commencement of LHPV and by Sunday 19 July at 5.00 pm. This will enable Ramona Adorjan to load your talk onto a compatible laptop, which will be available for presentations. If it is not possible to send a PDF version of your talk prior to commencement of the Workshop please consult with Ramona Adorjan ASAP at Registration (8.00 am, Monday 20 July in the foyer of the Lockhardt Room, Conference Centre).
All participants with afternoon scheduled talks on Monday 20 July are requested to consult with Ramona Adorjan ASAP at the coffee/tea break at 10.30 am and the commencement of the lunch break at 12.30 pm on Monday 20 July.
For talks after Monday 20 July it would be appreciated if you could consult with Ramona Adorjan at the afternoon tea break on the day prior to your talk or at the latest 8.30 am on the day of your talk (at the foyer of the Lockhardt Room).
Breakfasts and Lunches
A buffet breakfast will be served in the Homestead Restaurant from 6.00 am. Breakfast is included in the Workshop accommodation room rate which you booked using the code CSSM2015. Staff at the Homestead Restaurant will ask for your name and room number for verification purposes.
Lunch for participants and accompanying guests will be served each programmed day immediately after the last morning talk at approx. 12.30 pm on the ground floor Conference Verandah.
No Lunch will be provided on Wednesday 22 July (free workshop day) and will be the responsibility of participants as are all evening meals apart from the LHPV Workshop dinner on Thursday 23 July.
Reception/Dinner
The Welcome Reception will be held at 4.00 pm on Monday 20 July on the Lockhardt Verandah and Conference Lawns. Accompanying partners are welcome to attend the Reception.
The Workshop Dinner will be held on Thursday 23 July in Jardine's Room at the Cairns Colonial Conference Centre. Pre Dinner drinks will be served on the ground floor verandah at 6.30 pm and dinner will commence at 7.00 pm in Jardine's (upstairs in the Conference Centre). Accompanying partners are welcome to attend and this information was sought at registration to assist catering (partners dinner price is $80).
Wireless Access
Participants will have access to wireless network for 35 people simultaneously. 5mg per second for download and 512 mg per second for upload. The wireless connection will be available Monday - Friday inclusive from 8.00 am till 6.30 pm.
Wireless Hot Spots around the Cairns Colonial Club are available and are located at the Poolside Café and the Foyer area in Reception. When checking into the Cairns Colonial you will need to ask for the Wi-Fi login details.
Printing Facilities
Please see Ramona Adjoran for connection to the printer. The printer will be located at the Registration desk.
Airpot Arrival/Departure - Courtesy Resort Bus Information
Airport Transfers are included in the negotiated CSSM2015 accommodation room rate. For international delegates, upon arrival at the airport a representative from "Coral Coaches" will be waiting in the baggage collection area and will be holding a sign with your name (or names of the people) they will be collecting to transport to the Cairns Colonial Club Resort. If you experience any difficulties please phone reservations on +61 7 4053 8800.
Transfers from Cairns Colonial to the airport will depart from the reception area of the hotel. Participants should be checked out and ready in reception 10 minutes prior to pickup time. If you have not received an email from the Cairns Colonial please check with reception 24 hours prior to departure for your arranged pickup time.
CSSM Staff and Students bus information will be provided separately, please see CSSM Admin staff.
Tour Office and Souvenir Shop
The Cairns Colonial Club Resort provides a Tour Office that is situated at the entrance of the Resort. Participants are invited to avail themselves of this staffed facility for all their tour and car hire needs. There are many fantastic places to visit and the Tour Office will be able to cater for group bookings if some of you wish to get together to visit the Reef, Crocodile Farm or the Daintree Forest. Please note if you wish to book Tours for Wednesday you should book as early on arrival as possible as many Tours book out quickly.
A Souvenir Shop is also situated at the entrance to the Resort.
Resort Bus Information
The Resort provides regular daily bus runs into the Cairns City Centre for all guests at a charge of $4 each way. Timetables are attached and also available from the Reception/Conceirge Desk at the Cairns Colonial Club Resort.
Taxis/Cabs
Taxi companies operate in and around Cairns including the airport and city centre. Taxi ranks in the city centre are located at:
Cairns Central Shopping Complex (McLeod Street)
Lake Street (main taxi rank)
Along Esplanade outside McDonalds
Outside the Reef Casino
Taxi Contact Numbers:
Cairns Taxis (telephone 131008)
Black & White Taxi (telephone 131008)
Yellow Cabs (telephone 131924)
Swimming in Queensland
Please ensure you read information about swimming/water safety in Queensland.
What to Wear
The current temperature in Cairns is approx. 25-28 degrees Celsius in the day and at night approx. 17 degrees Celsius so a jacket or something warmer at night-time will be required. Dress code in restaurants in Cairns is smart casual.
Sun Smart Tips
It is very easy to get sunburnt in Australia. Please click here for some useful information on being sun smart.
General Shopping
Pier Marketplace (Pier Point Road)
Cairns Central Shopping Centre (Corner McLeod and Spence Street)
Duty Free Stores (mainly located on Abbott Street)
Grocery/Food Shopping
Woolworths (103 Abbott Street and Lake Street)
IGA (103 Aplin Street)
Coles (Lvl 1, Cairns Central Shopping Centre, corner McLeod and Aplin Street)
Convenience Stores (limit range of products)
Nightowl (32-40 Spence Street)
IGA Xpress (Esplanade - 103 Aplin Street)
Abbott Street Convenience (1/135 Abbott Street)
Medical, Dental Services and associated services
Visitors from the UK, Italy, Malta, Finland, the Netherlands, Sweden, Belgium, Slovenia and New Zealand are entitled to subsidized medical care under reciprocal national health care agreements.
Other visitors should consult their travel insurance policy to determine reimbursement procedures.
Doctor's Offices
Cairns Central Medical Centre (112a Cairns Central Shopping Centre, telephone 40612680)
Barrier Reef Medical Centre (356 McLeod Street, telephone 40313717)
Dental Offices
Cairns City Dental (69 McLeod Street, telephone 40512500)
1300Smiles Dentists (Cairns City Central, corner McLeod and Spence Street, telephone 40311166)
Pharmacies
Pharmacies usually open till later in the night (approx. 9.00 pm):
Chemist Warehouse (50 McLeod Street)
V Pharmacy (1/86 Lake Street)
Terry white Pharmacy (Cairns Central Shopping Centre, Corner Aplin and McLeod Streets)
Restaurants/Eateries
Cairns has many great restaurants and eateries catering for all tastes. Many are located at the Esplanade, the Marina Pier/Boardwalk and general CBD.
Non-Smoking Information
A summary of the current smoking laws in Queensland:
no-smoking anywhere inside pubs, clubs, restaurants and workplaces
no-smoking in commercial outdoor eating or drinking areas
no-smoking in outdoor public places such as patrolled beaches, children's playground equipment and major sports stadiums
no-smoking within 4 metres of non-residential building entrances
no-smoking in cars where children under the age of 16 years are present
no sales of tobacco products to children under 18 years of age
From 1 January 2015
electronic cigarettes cannot be used in existing non-smoking indoor and outdoor areas, sold to children under 18 years of age, or advertised, promoted or displayed at retail outlets
no smoking at public and private hospitals and health facilities, and for 5 metres beyond their boundaries
no smoking at state and non-state schools, and for 5 metres beyond their boundaries.
Post Office and Banks
Post Office outlets are located at Cairns Central Shopping Centre (38 Sheridan Street and 115 Abbott Street).
Bank: major banks have ATMs and branches in Cairns CBD. For example:
ANZ (1-21 McLeod Street)
Westpac (63 Lake Street)
St George Bank (19 Aplin Street).
General Information
The 5th International workshop on Lattice Hadron Physics (LHP V) will be held at the Cairns Colonial Club Resort in Queensland, Australia on July 20-24, 2015.
The aim of the workshop is to bring together a number of specialists in lattice QCD as well as others working in the areas of hadron physics and nonperturbative field theory.
For further information please contact us at [ ].
Registration:
Registration is now closed.
Please contact CSSM admin to dicuss the possibility of late registration.

The registration fee is AU$500 (approx. US$390 as of April 20th 2015).


The registration fee includes:
participation in the conference
welcome reception
lunch on each day of the workshop (except free day)
conference dinner
Morning and afternoon tea/coffee breaks
Also note that a buffet breakfast is included in your room rate (see below)
Accommodation:
We have negotiated a special workshop rate for the duration of the workshop:

Superior Room
AU$145 single
(incl. buffet breakfast)
AU$160 twin share
(incl. 2 x buffet breakfast)

(AU$1 ≈ US$0.76 as of April 1st 2015)

The room rate includes:
Buffet breakfast
Hotel transfer to/from airport
This room rate is available only until June 5th.
Reservations:
To make a booking, please contact reservations at Cairns Colonial Club Resort and quote 'CSSM2015'.

Phone: +61 7 4053 8800
Fax: +61 7 4032 1031
Email: reservations@cairnscolonialclub.com.au
For complete details on room types and resort facilities, please visit the Cairns Colonial Club Resort website.

Tours:
Wednesday (July 22nd) is reserved as a free day. Participants are encouraged to visit some of the exciting local attractions such as the Great Barrier Reef and the Daintree Rain Forest. The Cairns Colonial Club Resort provides a comprehensive professional tour service desk for their guests' convenience.


Local and Visa Information:
Click here for further local and visa information.
If you require a letter of invitation, please contact us [ ].


Past Workshops:
Local Organising Committee
D.B. Leinweber (CSSM)


A.W. Thomas (CSSM/CoEPP)


R.D. Young (CSSM/CoEPP)


J.M. Zanotti (CSSM)


Contacts:
CSSM:
Silvana Santucci & Sharon Johnson
Ph:
+61 8 8313 3533
Fax:
+61 8 8313 3551
Email:
James Zanotti
Ph:
+61 8 8313 1595
Email: