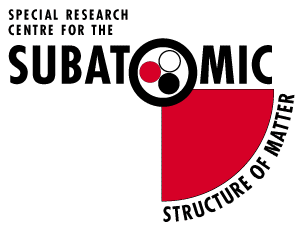 3rd International Symposium on Symmetries in Subatomic Physics
13-17 March, 2000

2nd Circular - Information for Delegates

Information contained in this circular includes:

1. General Information

The Centre for the Subatomic Structure of Matter (CSSM) at the University of Adelaide will host the 3rd International Symposium on Symmetries in Subatomic Physics. The conference will be held Monday through (and including) Friday, 13-17 March, 2000, with a break on Wednesday afternoon for a conference excursion. The CSSM will provide administrative support.

The Conference will be held at the Adelaide Hilton Hotel, Victoria Square, Adelaide. The Conference secretariat and computer facilities for delegates will also be housed at the Hilton Hotel.





2. Conference Secretariat

All correspondence concerning the meeting should be addressed to:


Conference Secretariat - Symm2000
Centre for the Subatomic Structure of Matter
The University of Adelaide
Adelaide SA 5005
Australia




| | |
| --- | --- |
| Telephone: | + 61 8 83133533 |
| Fax: | + 61 8 83133551 |

Where possible please use electronic mail:


symm2000@physics.adelaide.edu.au


and the conference web site:


http://www.physics.adelaide.edu.au/cssm/ISSSP/


3. Sponsors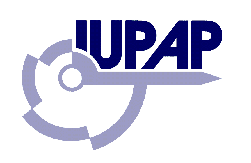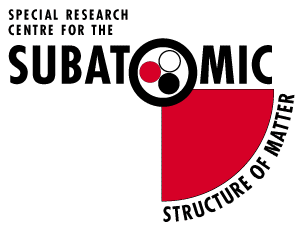 This conference is an IUPAP conference, sponsored by the CSSM and the National Institute for Theoretical Physics.





4. Scientific Program

The full scientific program including details of parallel sessions will be available in February. For the present we show just those plenary speakers who have indicated that they will participate. Several plenary spots are being held for important new developments:
Latest Experimental Information on e '/e (Y. B. Hsiung)
Direct CP Violation in K and B systems (A. Buras)
Testing CPT and Lorentz Symmetry in Atomic Systems. (R. Bluhm)
New Clock-Comparison Searches for Lorentz and CPT Violation (R. Walsworth)
Precision Tests of the Standard Model at Electron Colliders (D. Muller)
Report from SNO (J. Wilkerson)
First results from BaBar (B. K. Abbott)
First results from Belle (H.Ozaki)
Latest Results from Super-Kamiokande (T. Kajita)
Neutrino Oscillation Results from CERN (K. Varvell)
Charge Symmetry Violation in np -> dp0 (A. Opper)
Test of Time Reversal Invariance in K_\mu3 decays (Y. Kuno)
T-Violation and CPT-Tests at CPLEAR (L.Schaller)
Symmetries in Deep Inelastic Scattering (J.T. Londergan)
Rare Kaon Decays (D. Bryman)
Parity Violation in Atomic Systems (V. Flambaum)
Neutron Decay: Lifetime and Standard Model Tests (M. Snow)
Parity Violation in pp Elastic Scattering (S. Page)
Review of Lepon Number Violation (K. Jungmann)
Isospin symmetry breaking in nuclei - ONS anomaly (K. Saito)
The Strangeness Content of the Nucleon (M. Pitt)
Status Report of KLOE detector at the electron-positron DAPHNE collider (G. Venanzoni)
Is time reversal invariance violated in muon decay? A measurement of the transverse positron polarization (W. Fetscher)

5. Contributed Papers

There will be a number of parallel sessions and poster sessions. We will accommodate as many requests for oral presentations as possible. Contributed papers are welcomed. They should be submitted as postscript files, preferably encoded using the uufiles utility, which can be obtained from the Los Alamos archive or the conference home page. The length should be a one or two A4 pages. The name of the author who will present the contribution should be underlined. Deadline for receipt: 30th November, 1999. Submission by airmail is also acceptable, but the contribution must reach Adelaide by 30th November, 1999. All registered contributors will be notified of whether the paper has been accepted for oral or poster presentation by 8th February, 2000. (Note that the date has been moved back to allow for a few late contributions. We expect that all requests for an oral presentation will be able to be accomodated. Please e-mail us at once if you need urgent confirmation.)

Please send all contributions to symm2000@physics.adelaide.edu.au.





6. Registration

All delegates are asked to register as soon as possible and no later than 30 November, 1999.

Please register electronically, if possible, via our website at http://www/physics.adelaide.edu.au/cssm/ISSSP/Registration_Symm.html

Registration forms are available as text if it is not convenient for you to register electronically.

The registration fee is A$450 (US$300) if paid on or before 30 November, 1999 and $A550 thereafter. The registration fee for students will be A$200 until 30th November, 1999 and A$300 thereafter. The registration fee will cover participation in the conference, conference dinner, refreshments, a book of abstracts and the conference proceedings. Payment may be made by credit card (American Express, Mastercard and Visa), cheque or bank draft (in Australian dollars).





7. Methods of Payment

Credit card: Fax or mail a signed copy of the attached credit card authorisation form to the conference secretariat.


Cheques and/or bank draft (in Australian dollars): Should be made payable to: CSSMSymm. Addressed to the

Conference Secretariat Symm2000,
C/- CSSM,
The University of Adelaide,
SA 5005, Australia

On-site registration: At Conference commencement will be payable by cash, bank draft (in Australian dollars) or credit card (American Express, Mastercard and Visa).


The Conference Registration form is available on the web (text).




8. Proceedings

The proceedings of the conference including all plenary talks and selected contributed papers will be published by AIP Conference Proceedings.





9. Financial Support

There are limited funds to assist scientists from underdeveloped countries to attend. Requests for support should be made through the conference e-mail account after registering using the web page or airmail if the web is unavailable.

Accomodation Details / General Information
---

To the Center for the Subatomic Structure of Matter (CSSM) Home Page

To the National Institute for Theoretical Physics (NITP) Home Page
---
Page Created: October 8, 1999 Last Modified: October 8, 1999 by Stewart V. Wright, CSSM, University of Adelaide, Australia 5005. E-mail: swright@physics.adelaide.edu.au