Notice of a

FREE TEACHERS' WORKSHOP presented by the Australian Institute of Physics (SA branch)

http://www.physics.adelaide.edu.au/aip-sa aip-sa@physics.adelaide.edu.au

Ph: (08) 8201 2093 or (08) 8277 7036 (a.h.) Fax: (08) 8201 2905

Post: AIP-SA secretary, c/o SoCPES, Flinders University, GPO Box 2100, Adelaide SA 5001
5:00pm for a 5.30pm start Friday 20th May 2005 in

Kerr Grant Lecture Theatre

at the University of Adelaide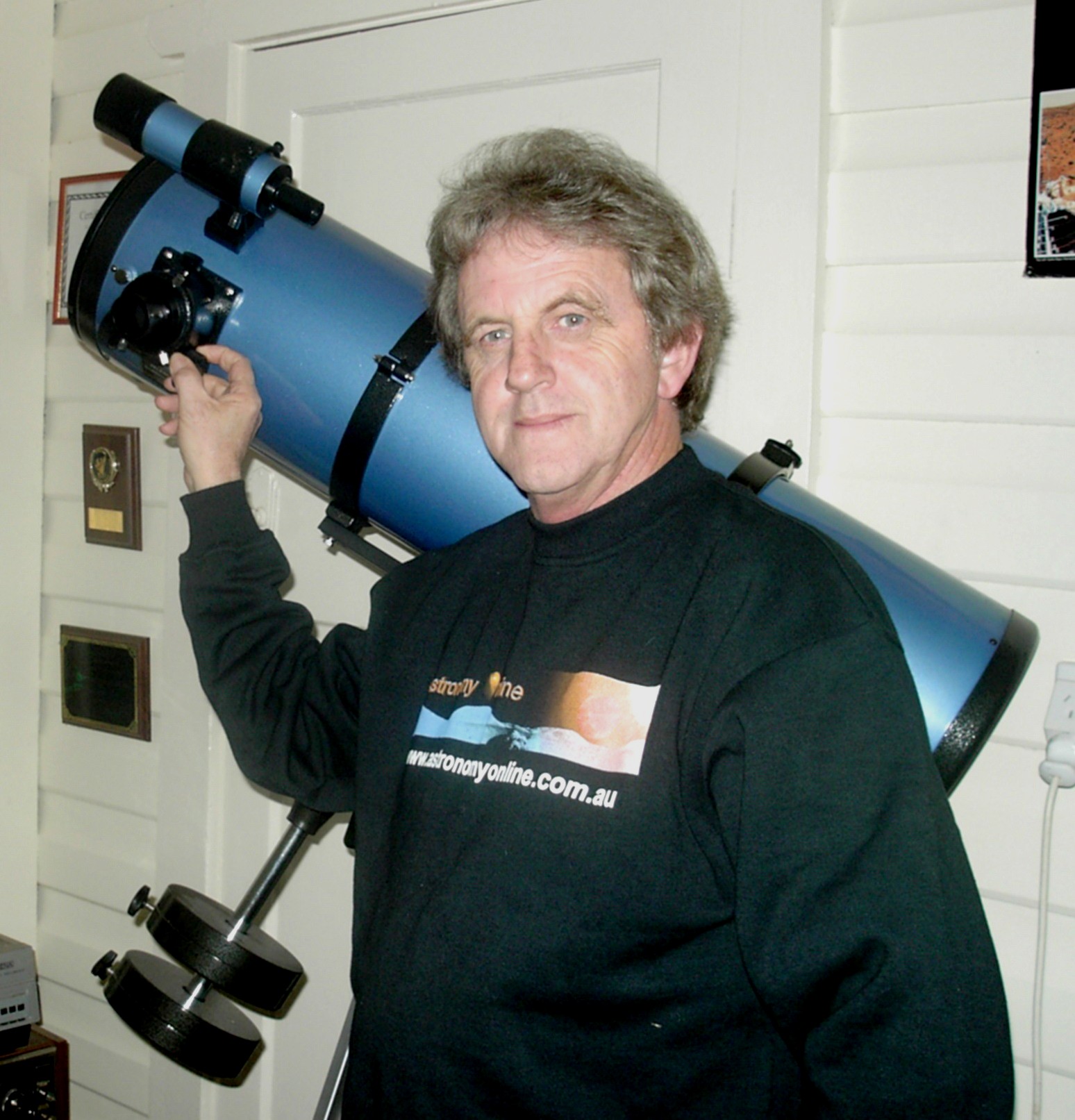 "Teachers' Astronomy Workshop"
by

Mr David Reneke,

News Editor, Australian Sky and Space Magazine,

An interactive 2 hour session outlining the work David has done over 2 years with the Schools 'Astronomy Outreach' program plus an illustrated 'PowerPoint talk on general astronomy covering the subjects contained in the current school curriculum. He'll show, in simple terms, images of planets, stars, and galaxies etc. and suggest a logical, progressive way of presenting it to students in the classroom.

Also discussed will be places to source astronomical information quickly and easily, including images freely available on the internet, along with ideas on using simple objects to describe astronomical distances and the relative sizes of the planets and stars.

Various printed material will be distributed to teachers on the day including basic astronomical fact sheets, ideas on how to start a school astronomy club etc. and each teacher will be given a complimentary CD Rom containing teaching aids and links to some of the better internet sites.

A Q&A segment will finalise the session.

David Reneke, one of Australia's most well known and respected astronomers and lecturers, has over 40 years experience in astronomy with links to some of the world's leading astronomical institutions. David is also the news editor for Australia's SKY & SPACE Magazine, he teaches astronomy at college level, is an invited speaker at astronomy conventions throughout Australia, a feature writer for major Australian newspapers, and is currently a science correspondent for ABC and commercial radio speaking on dozens of stations each week across the country on astronomy and space science issues.

Since 2004, David has been touring most of the primary and secondary schools throughout N.S.W. introducing a new interactive astronomy & space education program he's developed called 'Astronomy Outreach'. Designed especially for Australian school students, it gives them a refreshing new look at what's happening in the night sky and gives them practical, hands on experience in the use of modern telescopes.

RSVP by Wednesday the 18th of May to Olivia Samardzic, Ph: 8259 5035 (wk) 0410 575 855 (mobile) or email , if interested in attending.